Upcoming Events
Revved Up Kids hosts training workshops and events open to the community. View those events below. Please contact us regarding training for your private group.
FREE PUBLIC TRAININGS IN APRIL
In honor of Child Abuse Prevention Month, we are thrilled to provide free virtual trainings for tweens and teen girls. These trainings are generously funded by the following organizations: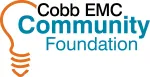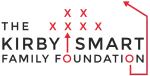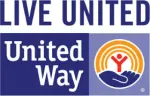 Protected While Connected
Protected While Connected training is ideal for 10-13-year-olds who are newer users of personal technology (smartphones, laptops, tablets, gaming systems). This series addresses three online danger zones and provides participants with action steps to protect themselves. Each session stands on its own, but we encourage enrollment in all sessions. Session 1: Guard Your Privacy | Session 2: Manage Your Reputation | Session 3: Stay Safe from Online Predators
Safer Teen Girls
Teen girls face a heightened risk of sexual assault and violent attack. Safer Teen Girls equips participants to recognize unsafe people, avoid dangerous situations and escape attackers. This workshop series consists of two 1-hour sessions, one with a focus on attacks by strangers, the other with a focus on attacks by acquaintances, friends and dating partners. Each offers self-defense demonstrations and practice-at-home instruction.
CHILD ABUSE PREVENTION MONTH ACTIVITIES
Be a protector during Child Abuse Prevention Month! Take advantage of our other community events and activities.
Interested in a private group training?
Complete the form below and we'll be in touch!