Teen Self Defense
One Class
a Lifetime of Protection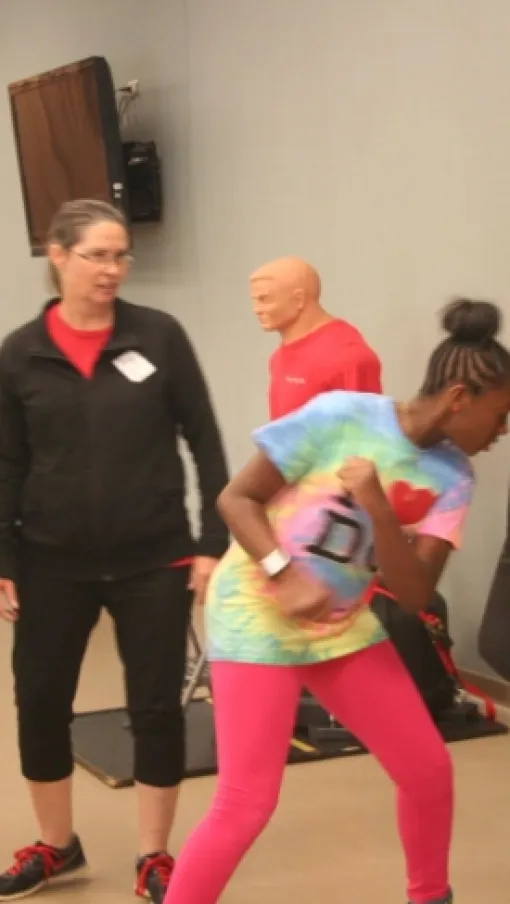 Girls Self-Defense Class
Revved Up Kids Safer Teen Girls Workshops​
For Ages: 11-19 (6th-12th grade) | Length of Program: 45 minutes - 2 hours

According to the U.S. Department of Justice, females aged 16-19 are four times more likely than the general population to be victims of rape, attempted rape, or sexual assault. Revved Up Kids teaches teen girls to understand these risks and take steps to be safer.​
Training workshops for teen girls are available in person, on Zoom and via Vimeo On-Demand.

Revved Up Kids Safer Teen Girls training workshops include the following components:

Be SMART Awareness Training:​

Understanding the risk of sexual assault or violent attack from strangers, acquaintances, friends, and dating partners.​

Understanding how sexual predators and traffickers approach teen girls online and in real life.​

Taking steps to incorporate personal safety into all decisions.​
Be STRONG Self-Defense Training:​
Personal boundary setting.​

Using voice and body with power to deter a threat.​

Defending against an attacker (full-force tactics practice during in-person training)​
Be SAFE Review and Reinforcement:​
Follow-up resources for participants and parents.​

Self-defense practice at home instruction.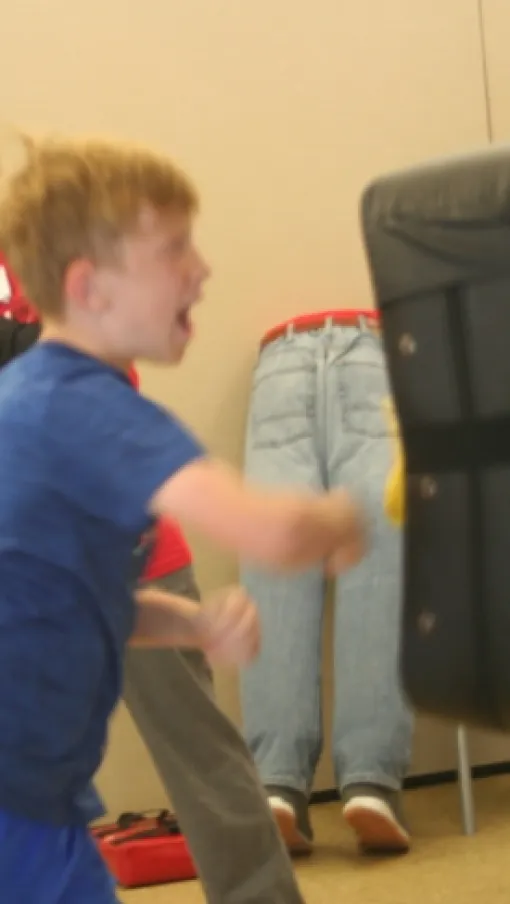 STRONG Teens Workshops
Revved Up Kids Co-ed Teen Workshops​
For Ages: 11-19 (6th-12th grade co-ed) | Length of Training: 45 minutes - 2 hours

Tweens and teens face a risk of encountering sexual predators in their real and online worlds. Additionally, as teens spend more time away from the watchful eye of parents and guardians, they face a higher risk of violent attack. Revved Up Kids STRONG Teens training helps participants understand their risks and equips them to incorporate personal safety into all of their decision making and defend against an attacker if necessary.​
Our STRONG Teens Boys and Girls Self-Defense Training Classes include:
Be SMART Awareness Training:​

Understanding your risk for sexual assault or violent attack.​

Recognizing the signs of a potentially dangerous situation.​

Knowing how to respond to a threat.​

Using safe communication strategies, such as setting clear boundaries and saying no.​

Being aware of the potential risks of using social media and avoiding danger online.​
Be STRONG Self-Defense Training:​
Developing physical self-defense skills and techniques, such as blocking, striking, and escaping.​

Practicing verbal self-defense, including assertive communication and de-escalation techniques.​

Learning how to use everyday objects as improvised weapons.​

Understanding the importance of maintaining mental and emotional control during a confrontation.​​
Be SAFE Review and Reinforcement:​
Access to Revved Up Kids practice-at-home video library.

Participant take home resources.

Revved Up Kids Family Safety Community resources and updates.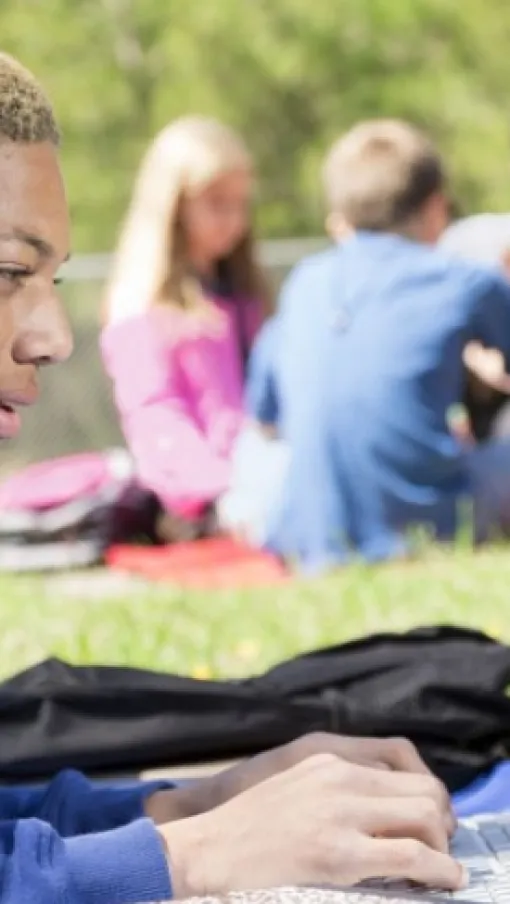 Internet Safety Workshops
Protected While Connected Online Safety Training
For Ages: 10-14 (5th-8th grade) | Length of Training: Three 30-minute segments.

Your child has their first personal device and that means unfettered access to the sometimes-dangerous online world.​

Protected while Connected is an interactive session that offers newer users of personal technology practical tips, real world examples and resources to guard their privacy, manage their reputation and stay safe from online predators. ​
Protected While Connected can be delivered in-person in a single session (approximately 90-minutes), or virtually. Three program modules address the following topics:
Guarding Your Online Privacy:​

Understanding the importance of privacy online and the risks of sharing personal information.​

Learning how criminals and predators use phishing, click bait and other methods to steal your personal information.​

Controlling your privacy and security on accounts, apps and other online platforms.​​​
Managing Your Online Reputation:​
Understanding the impact of online activity on reputation. ​

Learning how to manage and protect your online reputation.​

Being mindful of what is shared online to create a positive online reputation.​​
Staying Safer from Online Predators and Pornography:​​
Learning how to recognize and avoid online predators and traffickers.​

Understanding the dangers of pornography and how to avoid it.​

Learning how to report inappropriate content or behavior.​

Taking steps to reduce the chance you'll be approached by an online predator or trafficker.

Prevent abuse before it happens.
Act now.
Recently my wife and I took our 6 year old son to our first Revved Up Kids safety class. Mr. David was the instructor. This was a fantastic experience packed with much learning, and helpful information we can take home to continue the conversation with our son. I would highly recommend this class and the Revved Up Kids organization to anyone who wants to further their knowledge and awareness of family safety. Gives you good tools to talk to your children about protecting themselves.

A Revved Up Dad
Father of a 6-year-old
Revved Up Kids, Inc. is saving children's lives! I have been so privileged to work with this organization and would highly recommend them to others. Revved Up Kids teaches children and teens to recognize and protect themselves from the unsafe people in their lives. They also teach parents about the dangers of predators and about the dangers of the internet and social media. Parent and kids are completely engaged in their presentation and learn so much information about how to stay safe in a very dangerous world.

Heather A.
School Social Worker | Cobb County Georgia School System
Revved Up Kids tailored a program for our Teen Girls, ages 12 to 18. It was extremely informative and most helpful for the girls to learn self defense techniques. As a Mother/Daughter organization, the moms knew the class would be beneficial but we were pleasantly surprised by the number of girls who wanted to participate and their positive feedback. We highly recommend Revved Up Kids. Every teenage girl should attend this class!

A Revved Up Mom
Service Club Leader
Fantastic training for my 9 year old daughter and members of my Girl Scout troop. Age-appropriate, awesome instructors, passionate founders. Would highly recommend!

Keri M.
Girl Scout Troop Leader