One Class
A self defense class that provides a lifetime of protection against predators 
Revved Up Kids is a 501c3 nonprofit on a mission to protect children and teens from sexual abuse.
Revved Up Kids Silent Auction
Live online until 3/18 10pm
Check out the amazing items in our online auction! Why not buy yourself a present and be charitable at the same time?!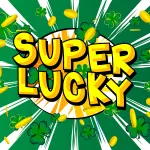 Children Safer from Predators

As of February 2023, we've protected 43,203 children and teens!
Are you concerned about protecting the children you care about from sexual abuse? Revved Up Kids is here to help. Our training programs focus on equipping children and teens to be safer, and equipping adults to be better protectors. Revved Up Kids offers self-defense classes for kids of all ages. Our single session self-defense classes for ages 6-19 provide all the essential information you and your child need to stay safe.

From understanding who predators are and how to recognize them, to using practical self-defense techniques to injure and escape an attacker and everything in between; we cover a range of topics to help children and teens stay safe and empowered. We also offer online safety training for tweens, teens and parents. Join us and learn the skills you need to protect your children and your community from sexual exploitation and harm.
Are you concerned about protecting your son or daughter from predators and exploitation? ​
Our self-defense classes help kids learn the skills that help protect them against predators. Designed for youths ages 6 - 19, our courses cover everything from understanding what exploitation is and how to recognize it, to developing healthy relationships and knowing how to say no.​
You'll also learn practical self-defense techniques and how to stay safe online, protect your personal information, and get help if you or someone you know is being exploited.
Just one class will help your son or daughter with:
Recognizing the signs of sexual abuse.​

Developing healthy relationships and understanding boundaries. ​

Knowing how to say no to unwanted attention or advances.​

Staying safe online and avoiding potential predators.​

Learning how to protect personal information and avoid sharing it with strangers.​

Understanding the importance of consent, developing healthy relationships and setting boundaries.

Being aware of potential danger in social situations and knowing how to get help.​

Knowing how to get help if you or someone you know is being sexually abused or trafficked.​

Building self-confidence and self-esteem to better protect against exploitation.​
Prevent abuse before it happens.
Act now.