 50/50 Raffle
Help us protect more children!
Donate for a chance to win big!

Can you say "HOLIDAY SHOPPING MONEY?!"
Our friends at 30-Minute Hit Johns Creek are hosting a month-long fundraising event for Revved Up Kids! Here's your chance to participate and support our mission to protect children from sexual predators.
Purchase tickets to the 50/50 raffle (winner receives 50% of the total ticket sales revenue) and help Revved Up Kids train more children and teens to be safer from sexual abuse and trafficking!
Once you purchase, we'll send your ticket numbers via email. Drawing will take place on November 1 at 8:00pm.
Note: While we consider your purchase a donation of support, under Georgia law, purchases of raffle tickets are not considered charitable donations for tax purposes.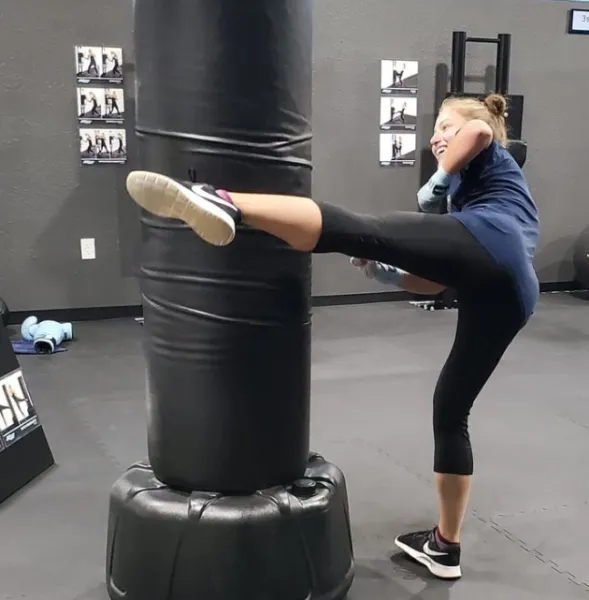 Looking for a women only workout spot near Johns Creek?
Visit 30-Minute Hit!
Owners Crystal and Dale are eager to meet you! Drop in for a visit and sign up for a free trial:
3105 Peachtree Pkwy, Suite 104
Suwanee, Georgia, 30024
(678) 771-5224
johnscreek@30minutehit.com
Ready to HIT? We know you are… so what are you waiting for? Our 13 bag smacking, skill building, core strengthening stations that fly by in just 30 minutes, will get your heart pumping, clear your mind and transform your body faster than you could ever imagine!
Designed just for women, each 2-minute round based on boxing, kickboxing, general self defense, and core stability training, will challenge you each and every time to improve your fitness and reward you with amazing results.